MCY VISION
The Monte Carlo Yachts range is evolving
Bring back value to luxury. The value of time, style and elegance. The value of space, the value of responsibility and well-being. The value of the individual. Values that represent the deepest aspect of the Monte Carlo Yachts Vision, a special way of interpreting the world, sailing, luxury and our relationship with the sea.
A Vision that shapes the design of three new models today: MCY 70, MCY 66 and MCY 76.
The three new yachts reaffirm and enhance the distinctive features of the Monte Carlo Yachts collection: elegant boats, with a style of their own, combined with clean lines and embellished with sophisticated materials and contemporary decorative touches. These new yachts express the level of maturity achieved by Monte Carlo Yachts with the production of larger models: the internal spaces are bigger and offer impressive panoramic views; the engineering solutions have reached new heights, and the design ideas have been tailored to offer ship owners well-being and comfort.
MCY 76
A new high point
The perfect successor to the first model launched by Monte Carlo Yachts, the new MCY 76 represents a new high point when it comes to the Shipyard's production capacity; it has chosen to further expand the habitable space whilst at the same time making it lighter, with a more direct and evocative relationship with the outdoors. The new solutions introduced enhance the feeling of comfort in all the different parts of the boat and offer shipowners unique opportunities for this category of yacht, such as the garage for the tender.
Find out more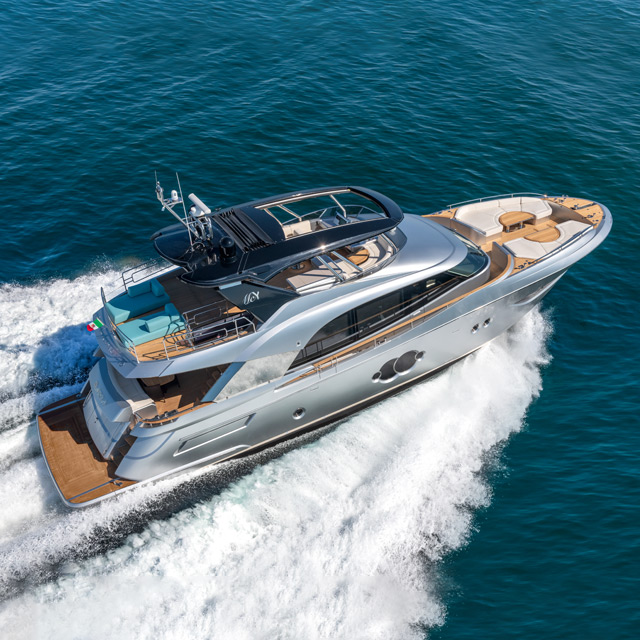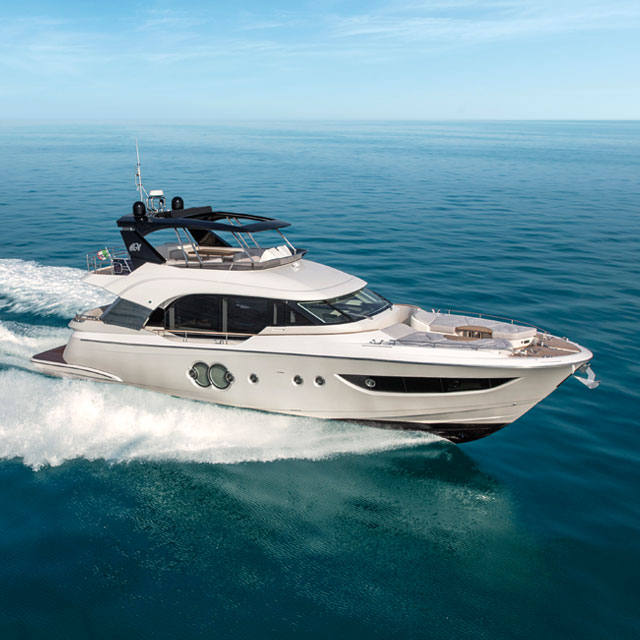 MCY 70
A clear vision
The new MCY 70 is a fully evolved version of the previous model, with design choices that highlight its strength and linearity. This evolution is demonstrated by the fact that the outside and inside spaces have been expanded. The design of the walls together with the streamlined, curved lines, studded with large windows and portholes that have been given a new look, fulfil the twofold goal of giving the yacht a magnetically beautiful profile and the maximum amount of light whatever the environment.
Find out more
MCY 66
Making room for light
The main ally of the boat's design is natural light, which is able to outline the internal lines and environments of this yacht with unbeatable results. This boat has been confirmed best in class for its flybridge dimensions and equipment.
Find out more